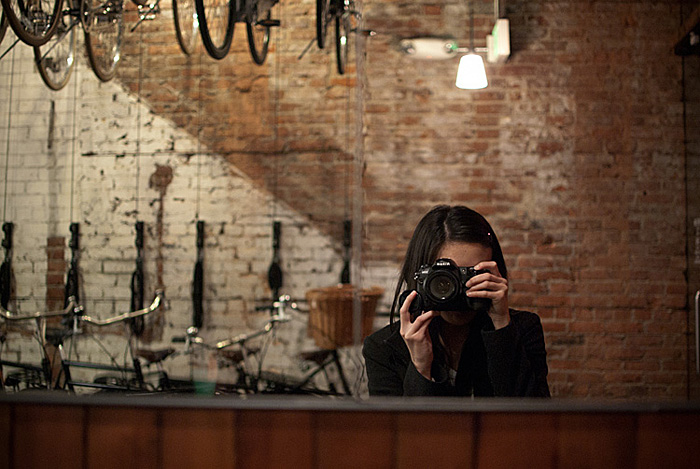 I made my first website when I was 11. It was for a cartoon I liked. Hand-typed the code, made some graphics in Photoshop 3 and was so proud of my little Geocities (RIP) masterpiece.
Years later, I'm still making websites. I design for web, mobile, tablets and a little bit of print.
recent work
ONE Sotheby's Intl Realty web
American Caribbean app
John Daugherty, Realtors web/app
Melnik Limousine web/branding
This blog is a showcase of my photographic adventures. The picture above is me in a really hipster bike shop.
FUN FACTS: I was born and raised in the Seattle area and have a BA from the University of Washington (go Huskies). I've been known to travel quite a bit and eat a lot. I have a cat. I'm training for I've ran a marathon. In my little bits of free time I try and play golf and go to Seattle Mariners games.
If ya'll need something, let me know: miko@mikorussell.com
3 Responses to 'ABOUT MIKO'
Leave a Reply